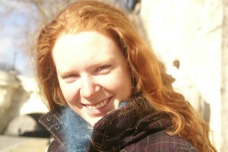 I am a Reader at the University of St Andrews and project leader of the European Research Council funded project SEDmorph: The origins of galaxy bimodality.
My research is focussed on galaxy formation and evolution. In particular I am interested in the role of galaxy mergers in building elliptical galaxies, the link between galaxies and their gaseous halos using absorption line systems, and the impact of AGN on galaxy evolution.

Some recent press releases about my work:


I am also chair of the School of Physics and Astronomy Equality and Diversity committee. In 2017 we achieved Juno Champion and Athena Swan Silver status (
IoP
and
School
press releases). For more information see the School
E&D webpages.
You can also visit my family home at Easter Badbea in the western highlands of Scotland.